RXF ROCKET 1000
SET YOURS ASIDE TODAY
Financing
INTEREST-FREE ONLINE APPLICATION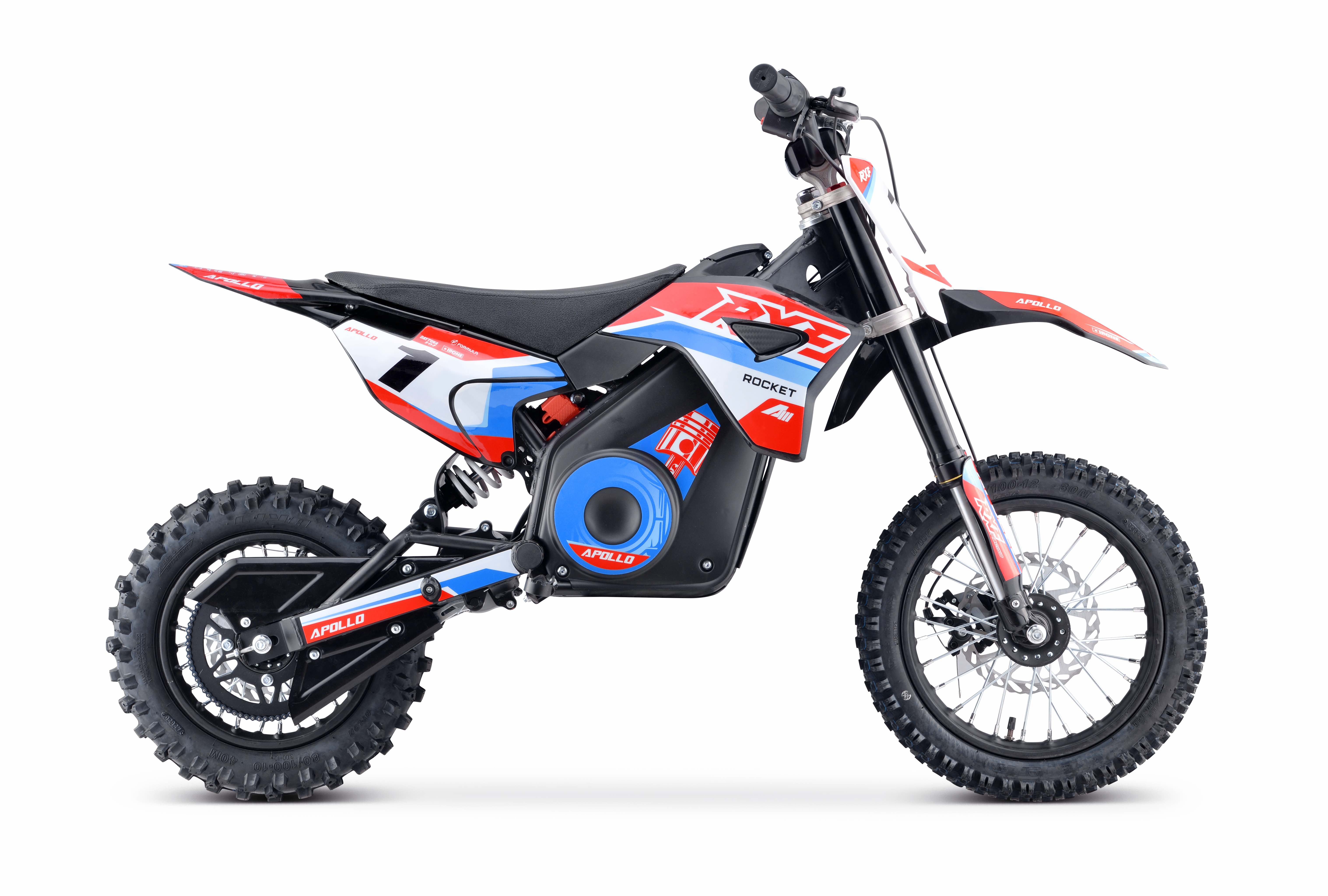 Light, manoeuvrable and very complete, the Apollo RXF Rocket mini motorcycle is perfect for children from 6 to 10 years old.
Ideal for starting the bike in complete safety, this mini motocross Rocket is made for your child, it is equipped with a potentiometer that can adjust both the acceleration, the speed of (KMH) 30 / KMH as the reaction time throttle grip, disc brakes (front / rear) and has a chain guard. Nothing like it to reassure parents who wish to see their children progress in good conditions.
It is equipped with an automatic 1000w motor, and 3x12V12Ah batteries for an autonomy of 1h to 1h30.
Contact us by phone, e-mail or on Social Networks: one of our advisers will help you.
Motorcycle for beginners from 6 to 10 years old
Powerful and robust 1000w motor
10-inch rear and 12-inch front wheels
Potentiometer can adjust both acceleration, top speed (up to 30KM / H) as well as throttle grip reaction time
Inverted fork
Engines
Adjustable up to 30KM / H
Cycle part
Adjustable shock absorber
WAVE disc - Racing caliper
Double beam - Tubular steel
Find a dealer
Find a dealer
Please enter your postal code to find the closest dealer