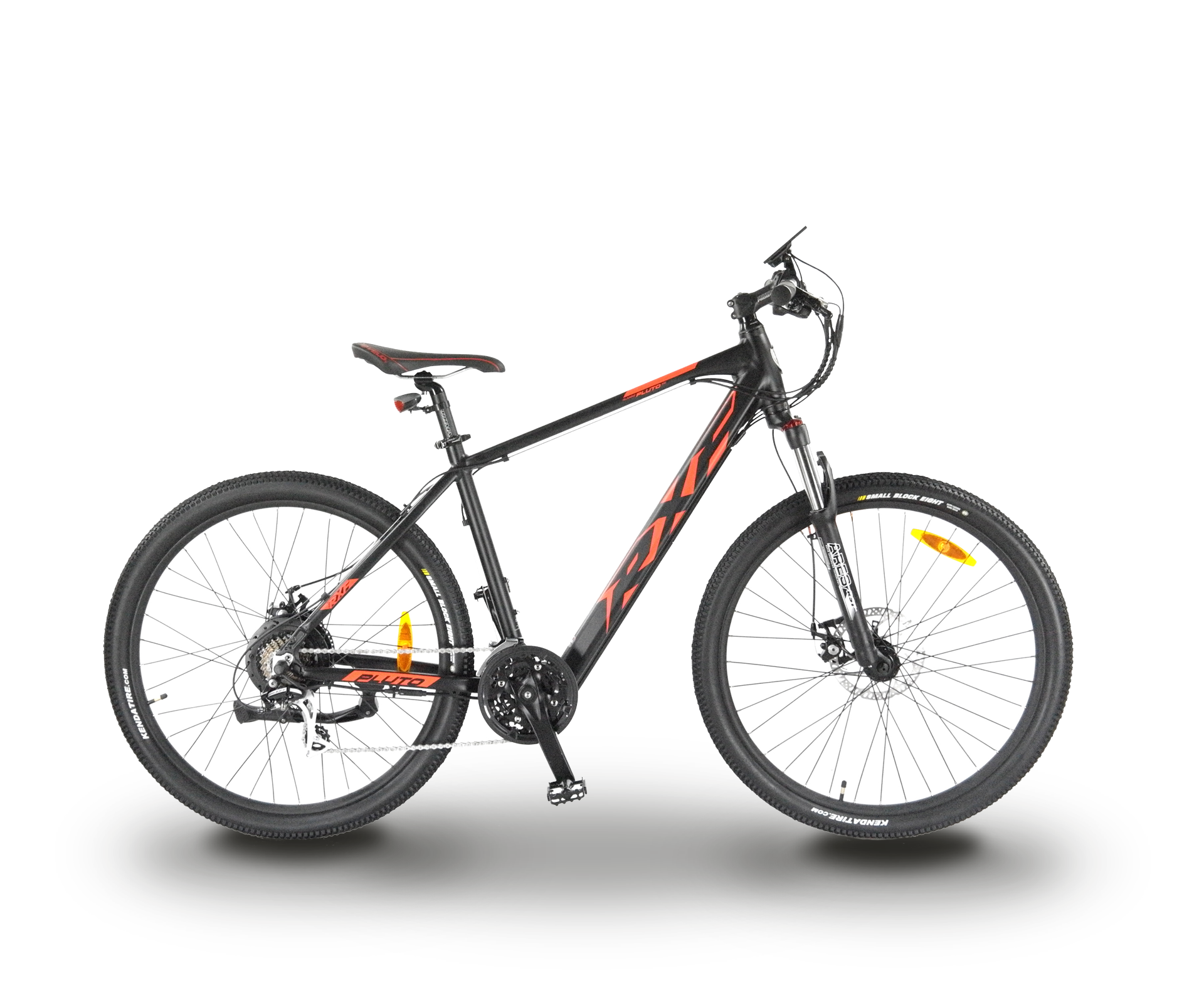 Go on a mountain adventure with the RXF Pluto M2. If you run out of power in the middle of the road, a 350-watt electric motor can help you reach a speed of 32 km / h. It is powered by the Samsung lithium battery, with a maximum range of 70 km, and can be recharged in just 6 hours. The silicone seat, the 21-speed Shimano derailleur and the front suspension aluminum fork are also designed for comfortable driving in the field.
Safety will be in the hands of disc brakes mounted on 27.5-inch (69.85 cm) wheels.
Engines
Samsung - Li-Ion 10.8 Ah / 36 V
Further information
The use of electrically assisted bicycles must be done exclusively on land suitable for this practice (circuits, grounds or courses) or private land for professional purposes by the owners of the land (agricultural, pastoral or forestry activities). It is imperative to wear a full-face helmet consisting of one piece, resistant clothing protecting the legs, torso and arms, gloves and high shoes. The purchase of an electric bicycle must be made by a person of adult age. The use of an electric bicycle by a minor must be done under the supervision of an adult in charge. Minors under 16 years of age using this vehicle must be under the supervision of an adult. Read the owner's manual carefully before using. Never ride as a passenger. Apollo Motors undertakes to provide the spare parts of the vehicle for a period of 5 years after the date of purchase.